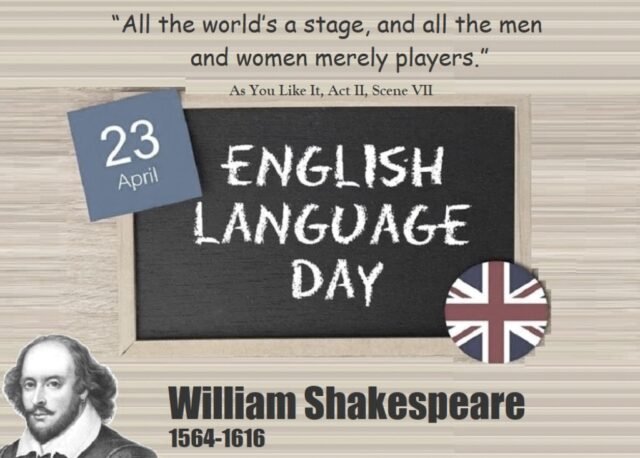 UN English Language Day Quiz
---
UN English Language Day is observed annually on 23 April. The event was established by UN's Department of Public Information in 2010 "to celebrate multilingualism and cultural diversity as well as to promote equal use of all six official languages throughout the Organization".
For the English Language Day, April 23 was chosen because it is the date "traditionally observed as both the birthday and date of death of William Shakespeare". Other dates were selected for the celebration of the UN's other five official languages.
English Language Day was first celebrated in 2010

The theme for World English Language Day changes every year

The day aims at promoting cultural diversity and multilingualism

UN's objective is to use all the official languages of the organization equally

The English Language Day is a global awareness program

Various activities are conducted in schools and colleges to enhance the intellectual and artistic skills of students
---
On this special occasion we have created a Special Quiz based on the knowledge of this Special Day. After solving the Quiz, you'll be able to download the Participation Certificate with your score.
Let's play the Quiz!
---
William Shakespeare is a great English dramatist and poet. He is also called 'Father of Drama'. He was born on 23 April 1564 in Stratford, England. His father was a small businessman. Shakespeare wrote 38 plays. Even today, these literary works are read and watched with great interest all over the world. The plays 'Hamlet', 'Othello', 'King Lear', 'Antony and Cleopatra', 'Julius Caesar', 'Romeo and Juliet' etc. are very much popular among readers.
---

Solve Daily English Grammar Online Quizzes & Win the Certificates
---
Solve Computer Knowledge Quiz & Win the Certificate
---