---
THE COP AND THE ANTHEM is the famous short story about a homeless man named Soapy. Soapy faces the urgent necessity of finding some sort of shelter for the winter. He plans to put himself in prison in the New York City jail.
For this purpose, Soapy decides to do something illegal in order to attract a cop's attention. What he does includes cheating a restaurant into serving him an expensive meal, vandalizing the plate-glass window of a luxury shop, repeating his eatery exploit at a humble diner, pretending to be publicly intoxicated and stealing another man's umbrella.
However, no matter what he does, his plans fall into failure. Disappointed, Soapy hears the church organ playing an anthem that makes him decide to turn over a new leaf. Just at this moment a policeman taps him on the shoulder and asks him what he is doing. Soapy answers "Nothing" and then he is arrested by the policeman. He is convicted of the misdemeanor of loitering and sentenced to three months in Blackwell's Islands.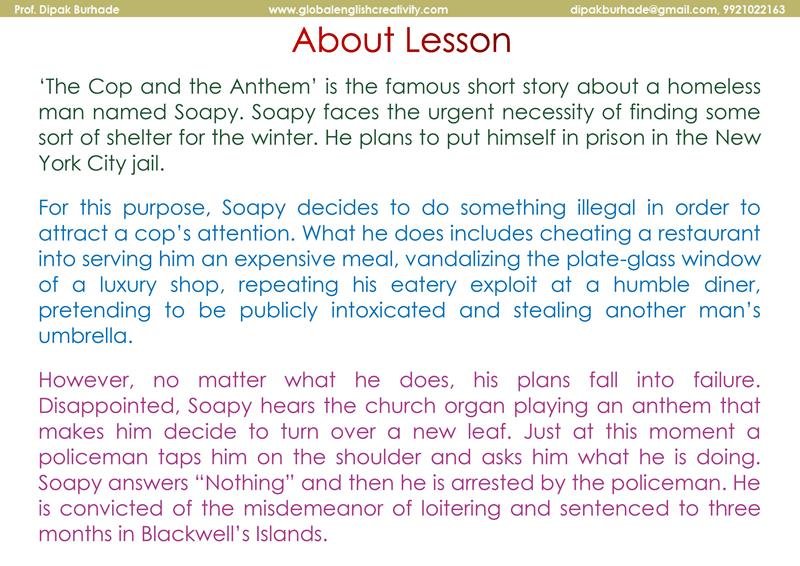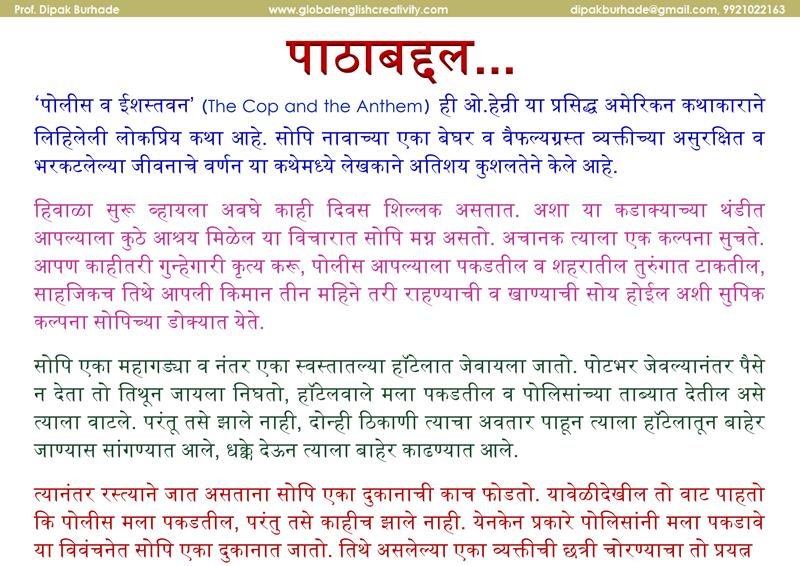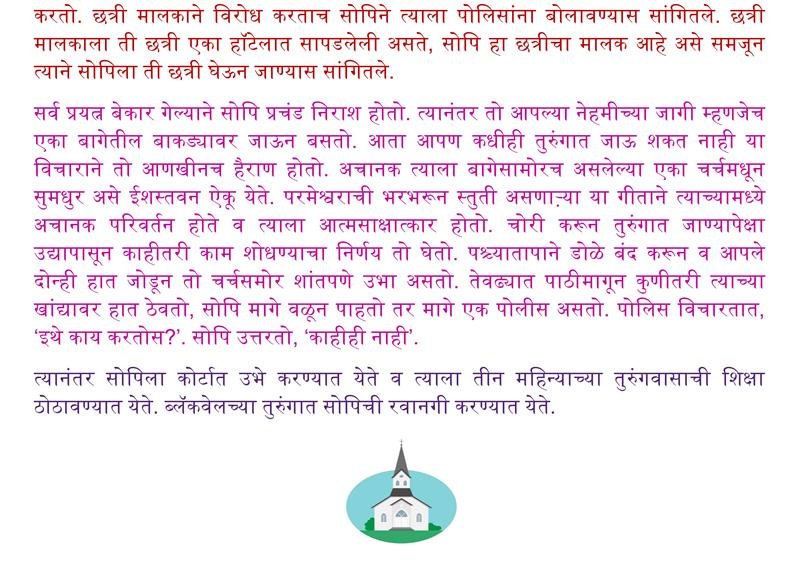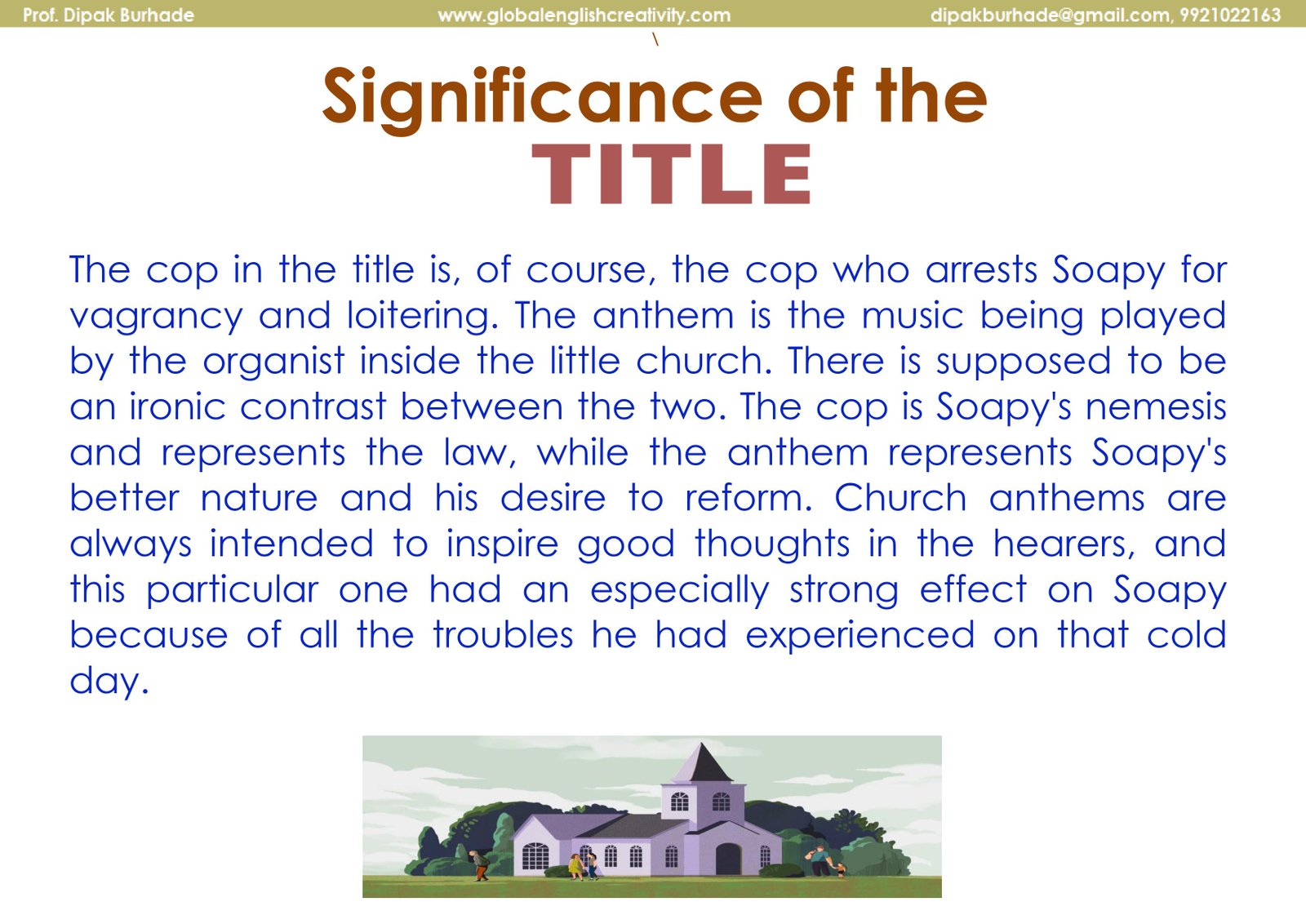 ---

---
also see: